DETAILS
Yangzhou UJ Optical Element provide kinds of optical glass lens as follows:
plano convex lens,
double convex lens,
plano concave lens,
double concave lens,
concave convex meniscus lens,
achromatic lens,
rod lens.
In stock and customized.
Material including colorless optical glass, fused silica.
We can also provide various optical coating services for lenses.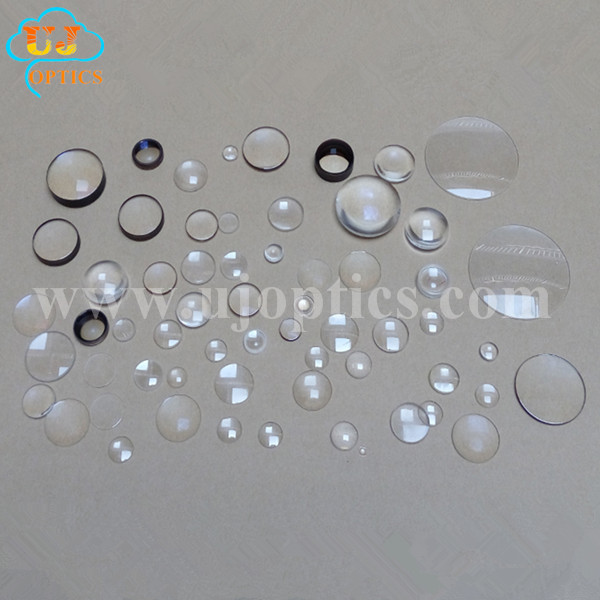 Parameters for optical glass plano concave lens

Material
BK7, fused silica or other colorless optical glass
Dimension Tolerance
+0.0/-0.2mm
Thickness Tolerance
±0.2mm
Centration
<3'
Clear Aperture

>90%
Focal length
±2%
Flatness
<λ/4@632.8nm
Surface Quality S/D
60/40
Chamfer
Protective
Plano Concave Lens series in stock
No.
Material
Diameter(mm)
Focal length(mm)
Center Thickness(mm)
Edge Thickness(mm)
Coating(nm)
1
N-BK7

16
-23.3166
1.3
3.54
AR coating
Other sizes and coating can also be customized.
UJ optics welcome your inquiry.